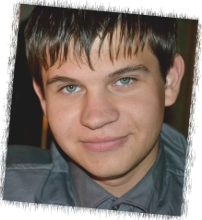 Application development is my passion.
Education

Pryazovskyi State Technical University

Master's degree: Сonsolidated information. IT professional and informational analyst. Informational technologies. From 09.2012 to 07.2013


Bachelor's degree: Automatization and computer integrated technology's Informational technologies. From 09.2008 to 06.2012

Aditional aducation

Seminars

QATestLab: QA and software testing


Skills

Web: PHP, HTML, CSS, JS, MySQL, OOP, MVC
QA: Manual testing, Test-cases, Test-suits, had practice in "mantis bt"
Programming: C, C++. Understanding Perl, Python. Microcontrollers LAD, FBD, STL. Microprocessor board TI-Omap, Java, Junit
SA: Nginx, FastCGI, Git/Gitolite, Apache, Data storage, linux shell, Windows, Linux/Server, MySQL, Electronics, Networks
Multimedia as hobby:Photoshop, Illustrator, PremierPro, After Effects, Audacity, 3D modelling
Other: AutoCAD, KOMPAS3D, Google Services, Matlab, Exсel, Access, MS SQL Server,UML, BPMN, IDEF

Experience

NXTE

PHP developer. From 09.2016

Kvadrosoft

PHP developer. From 01.2015 to 09.2016

Develop web-based applications, back-end, front-end. Complex projects, E-commerce projects.

MakeBeCool

System administrator / DevOps engineer. From 03.2014 to 08.2014

Version control systems implementation.
Support and develop extensions.
web and small data servers administration.

Languages

Ukrainian: Native
English: Pre-intermediate/Intermediate

Russian: Native


Hobby

New technologies, programming languages and all things that make life better.